Welcome To Monastery Pantry
The MONASTERY PANTRY is located within the cloister of Holy Annunciation Monastery in Sugarloaf Pennsylvania. Our products are sold at the Monastery for those who live near-by and those who may visit the Pocono Area. Some of our products are sold only online. Our Gift Shop is open weekdays (not Sunday) from 10 AM to 4 PM. It would be a joy to welcome you in person!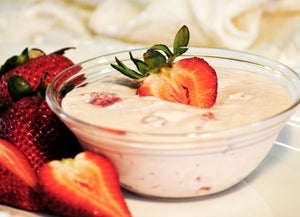 Yogurt
Our yogurt has become one of our most popular products. Its creamy texture and flavor can't be compared with any of its commercial competitors.
Select flavor